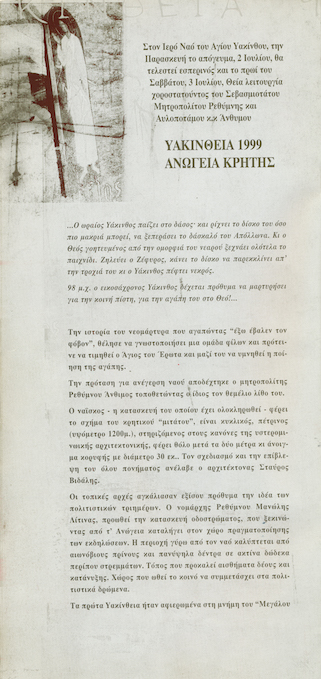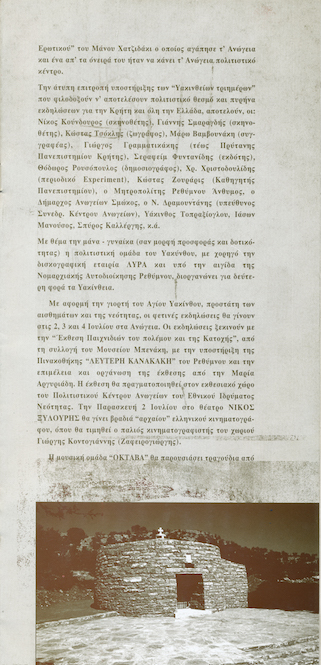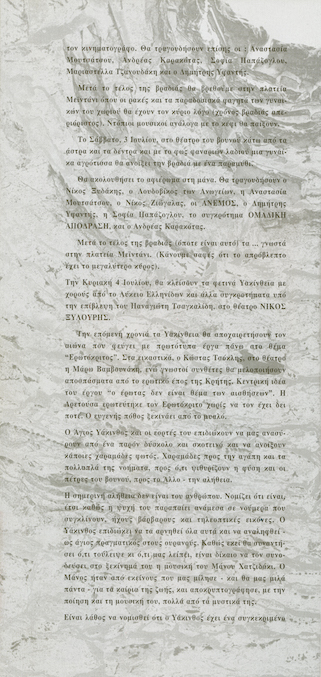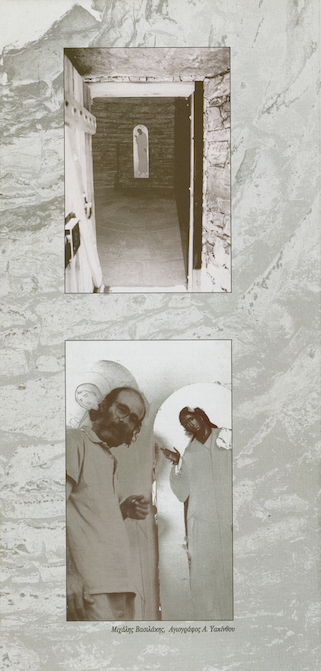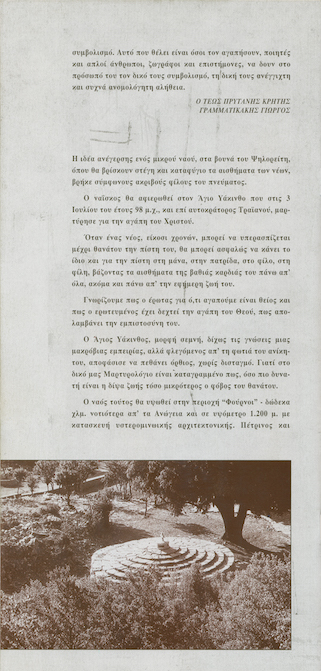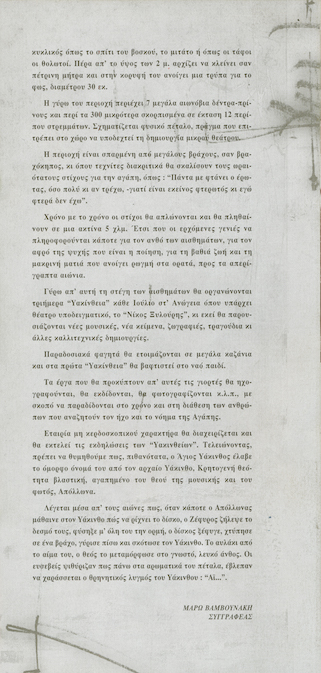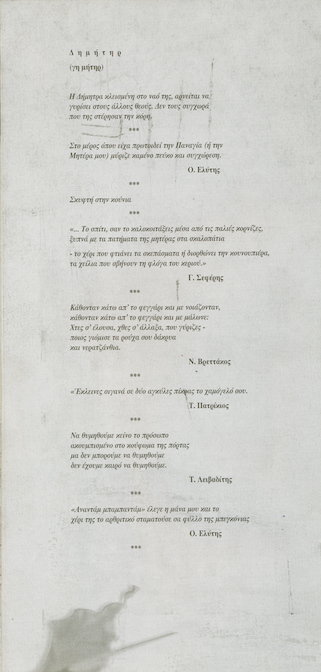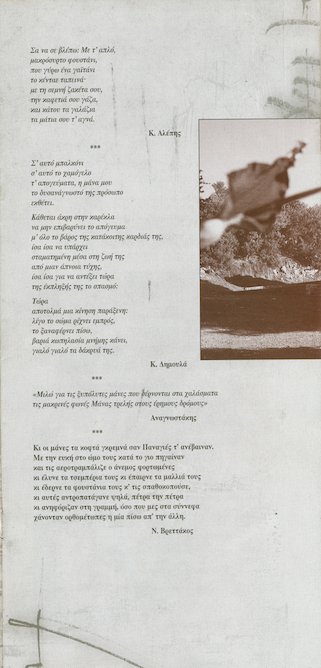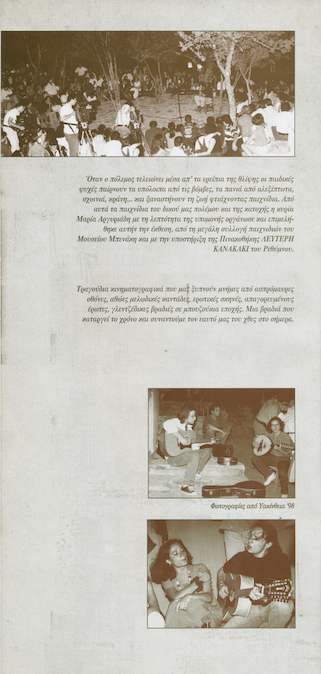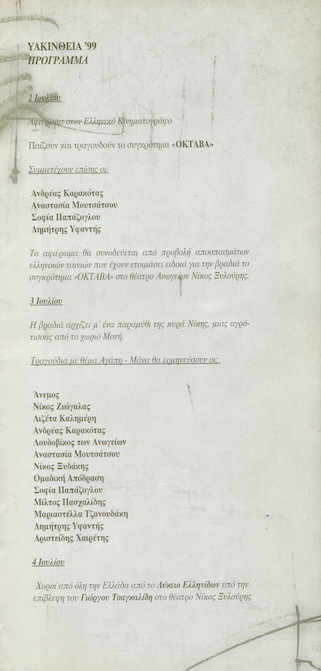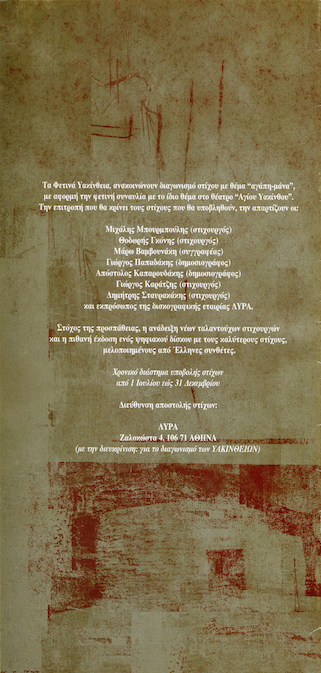 Mother – woman. Figure of offering and giving was honored at "Yakinthia" events that took place in Anogeia, on 2, 3 and 4 July of 1999, for the second consecutive year.
The curtain of events opened with the "Toy Exhibition of war and German Occupation", from the Collection of the Benaki Museum (with the support of Kanakaki galleries Rethymno), in the exhibition hall of the Cultural Center of Anogia National Youth Foundation.
On Friday (2/7) at the Theatre "Nikos Xylouris", a night "of ancient" Greek cinema, during which was awarded the old filmmaker George Kontoyiannis (Zafeirogiorgis) of Anogeia village. The music group "Octava" presented songs from the cinema. Sang: Moutsatsou Anastasia, Andreas Karakotas, Sofia Papazoglou, Mariastella Tzanoudaki and Dimitris Yfantis. The evening continued at Meidani Square, with raki, Cretan traditional food and songs.
Saturday (3/7), in the mountain Theater, under the stars and trees and lantern light oil, a peasant woman opened the evening with a fairy tale. Followed a tribute to "mother" in which sang Nikos Xidakis, Loudovikos of Anogeia, Anastasia Moutsatsou Nikos Ziogalas, "Anemos", Dimitris Yfantis, Sofia Papazoglou, "Omada Apodrasi" and Andreas Karakotas.
The "Yakinthia Festival" ended on Sunday (4/7), in the theater "Nikos Xylouris" with dances from the Lyceum club of Greek Women and other bands.