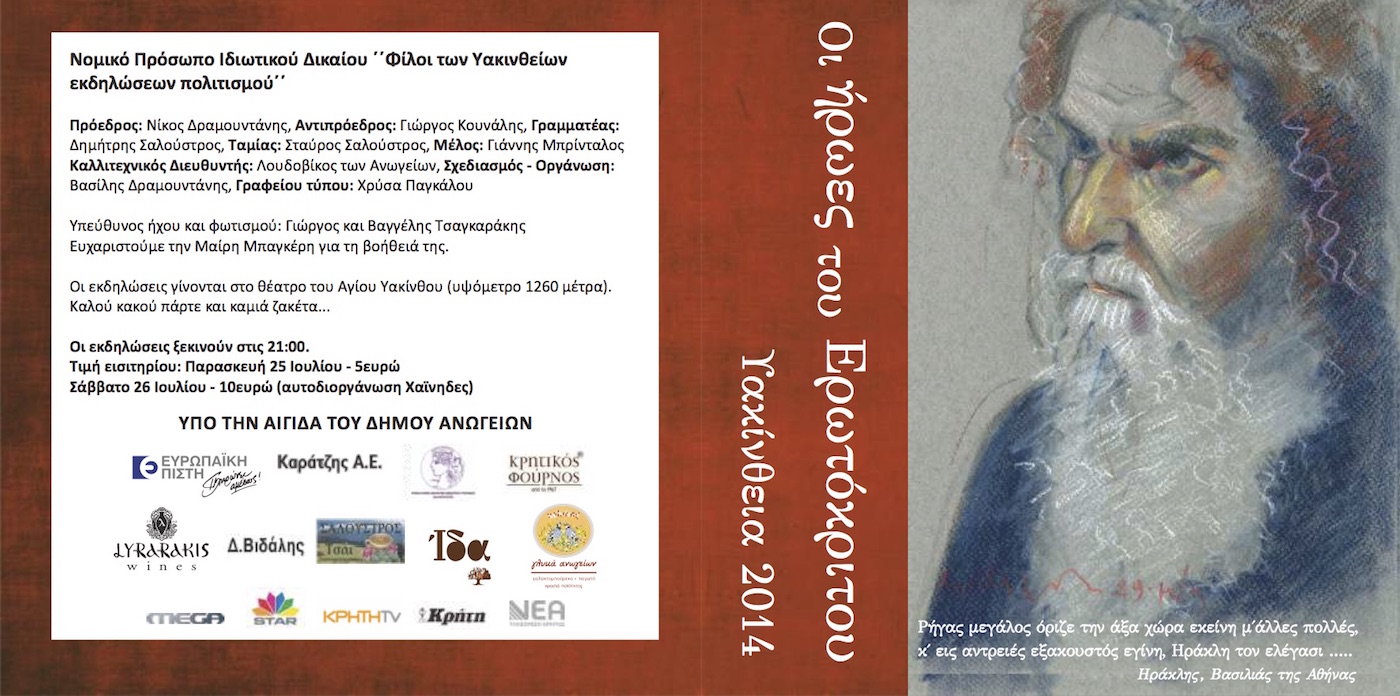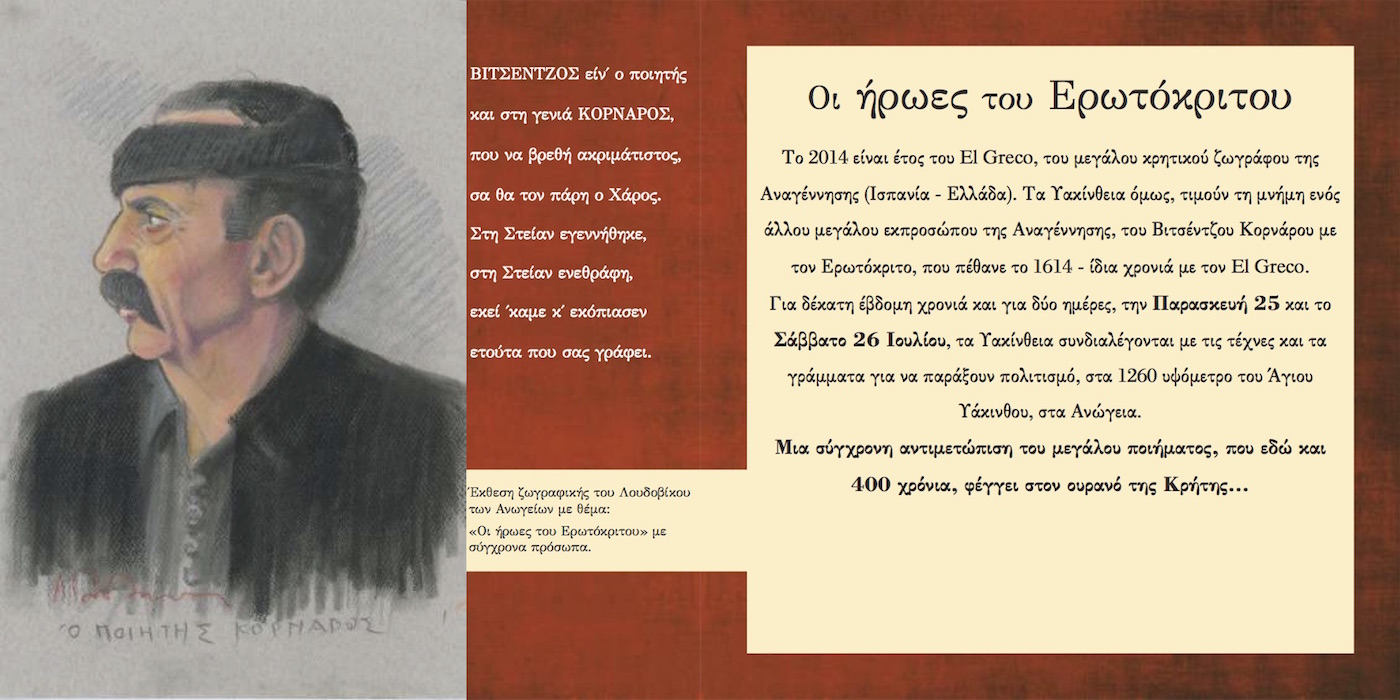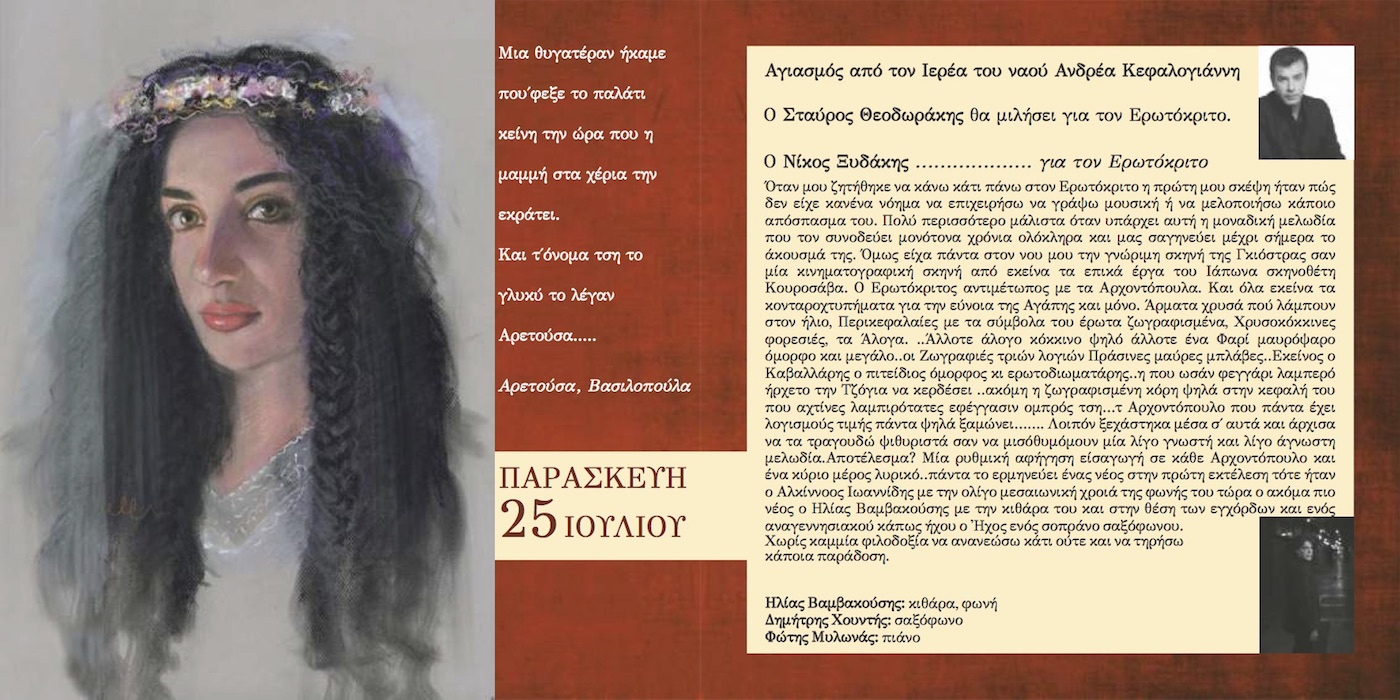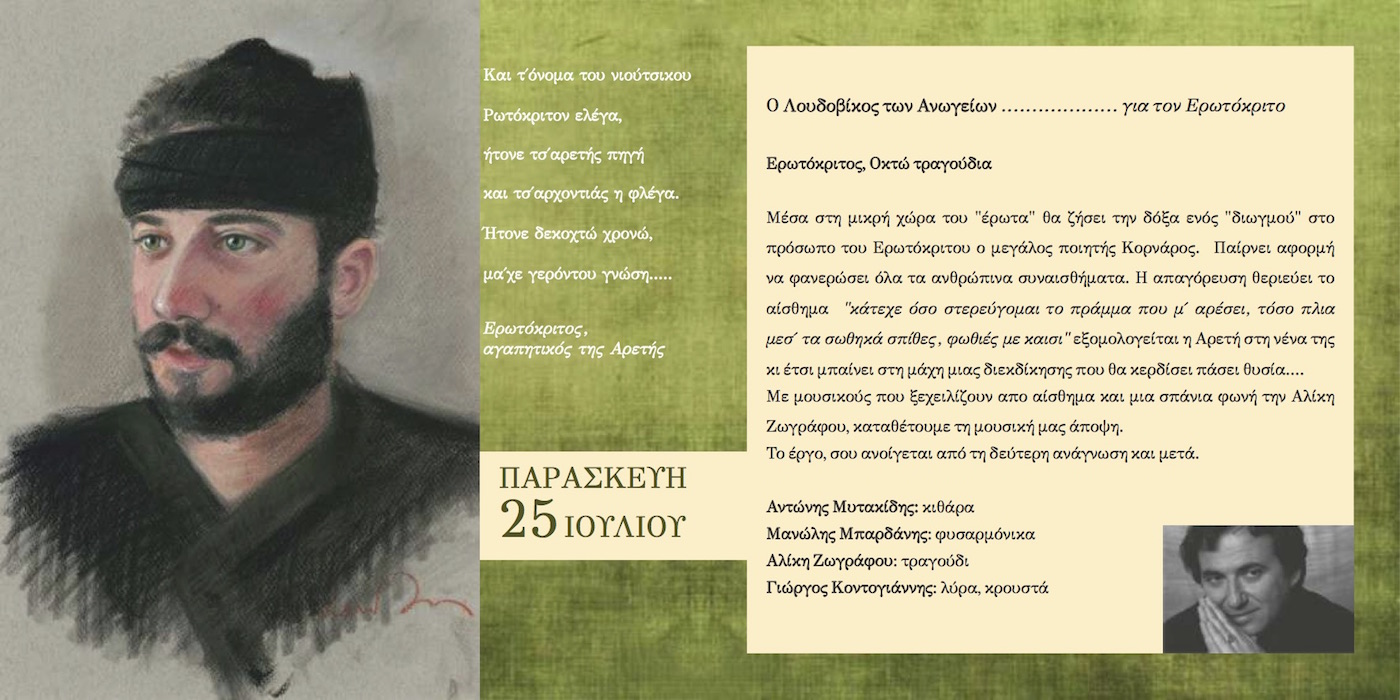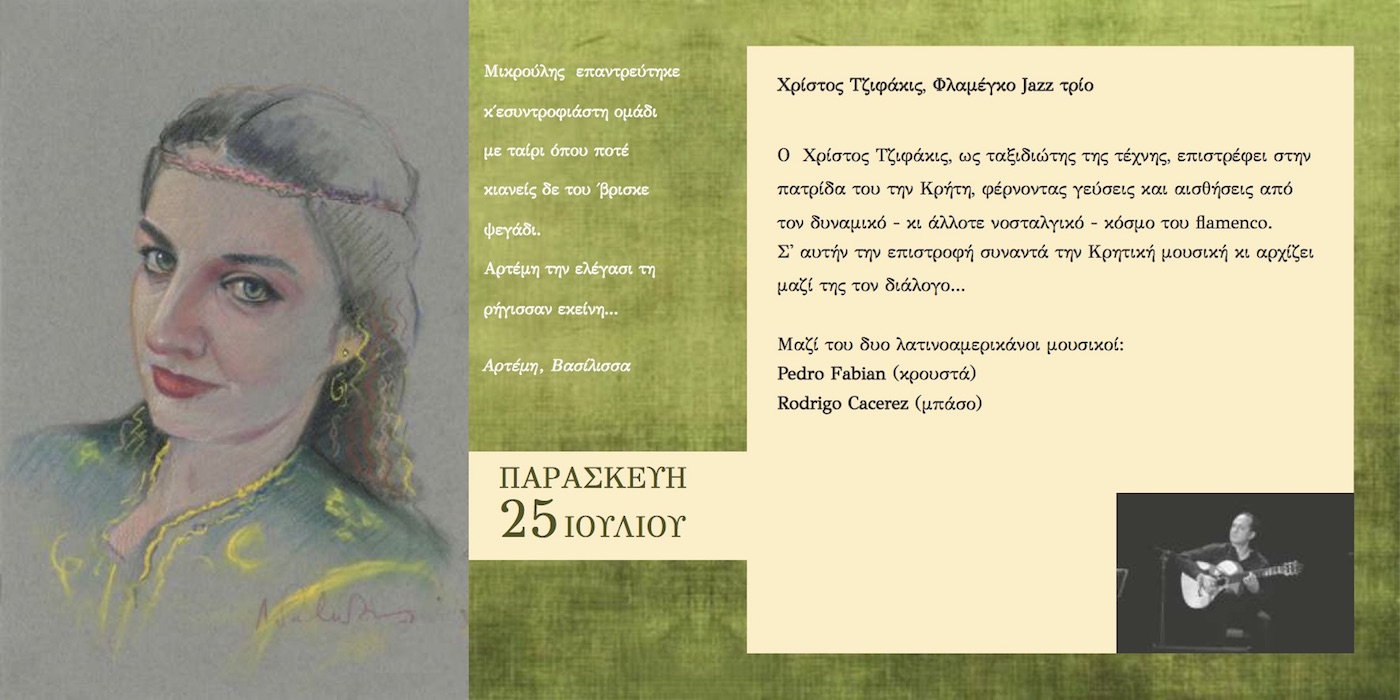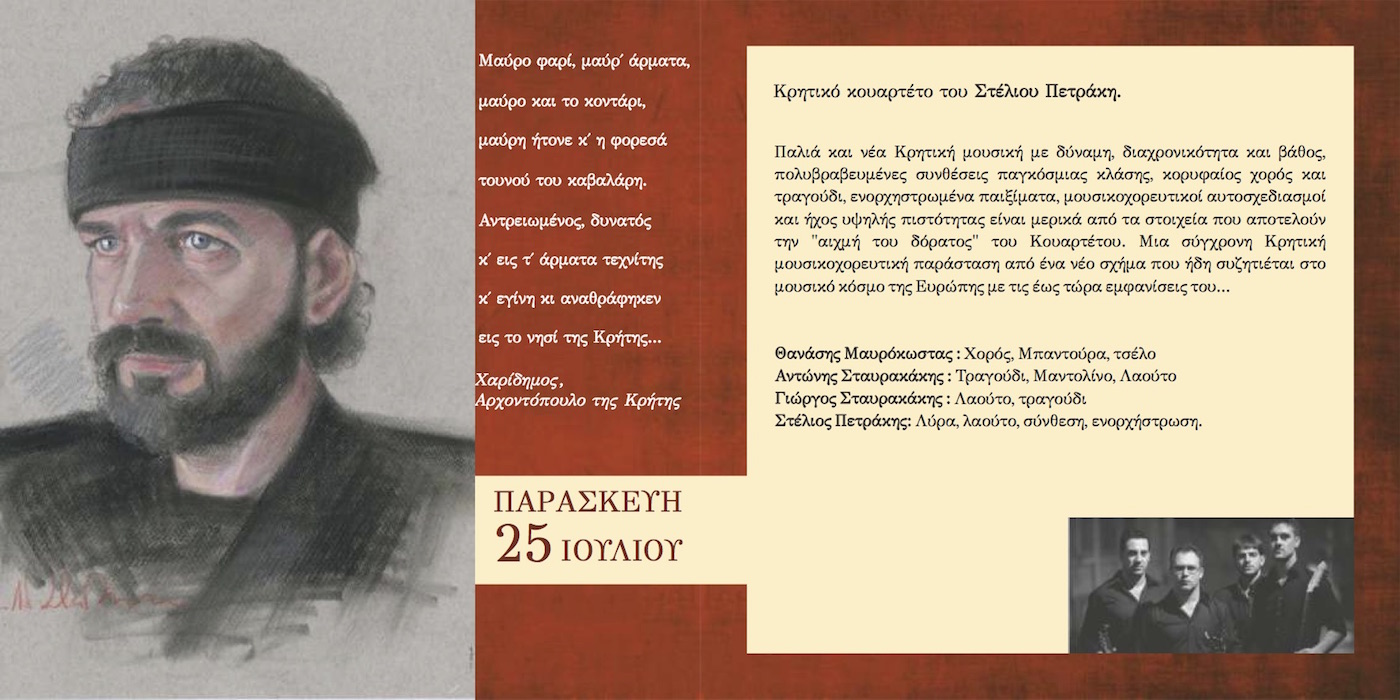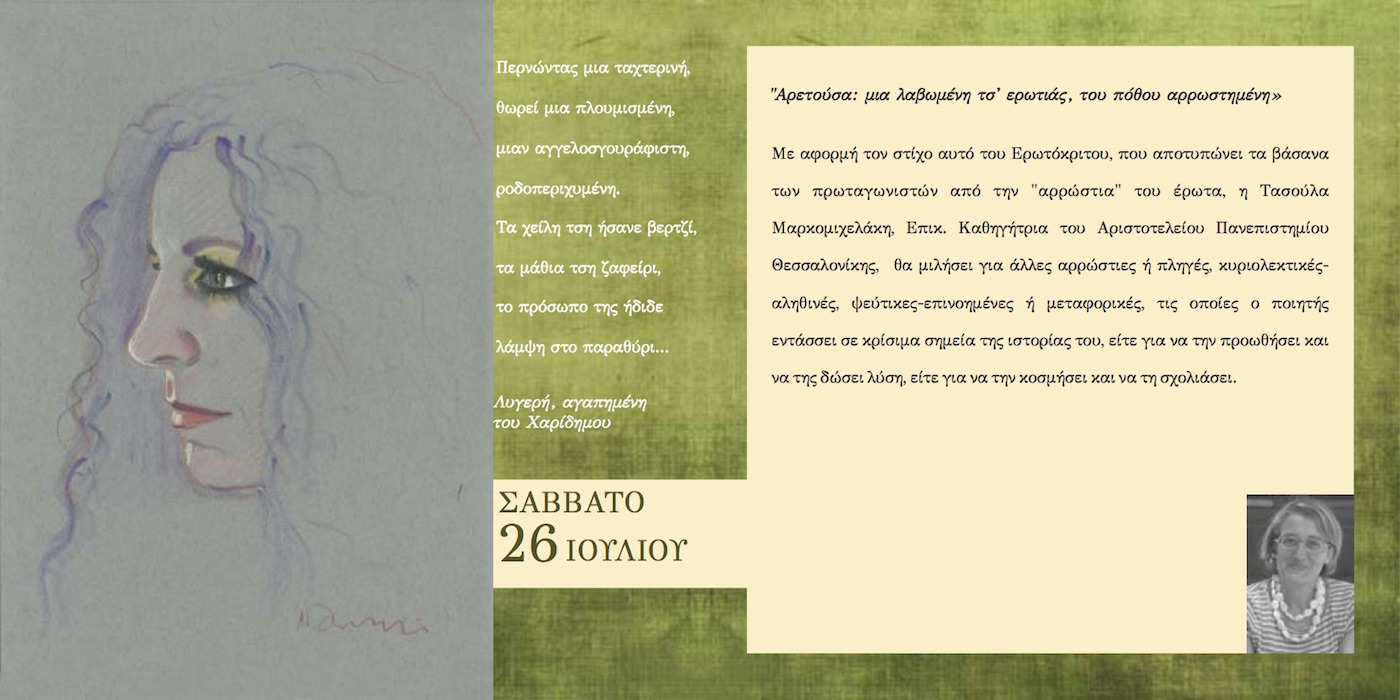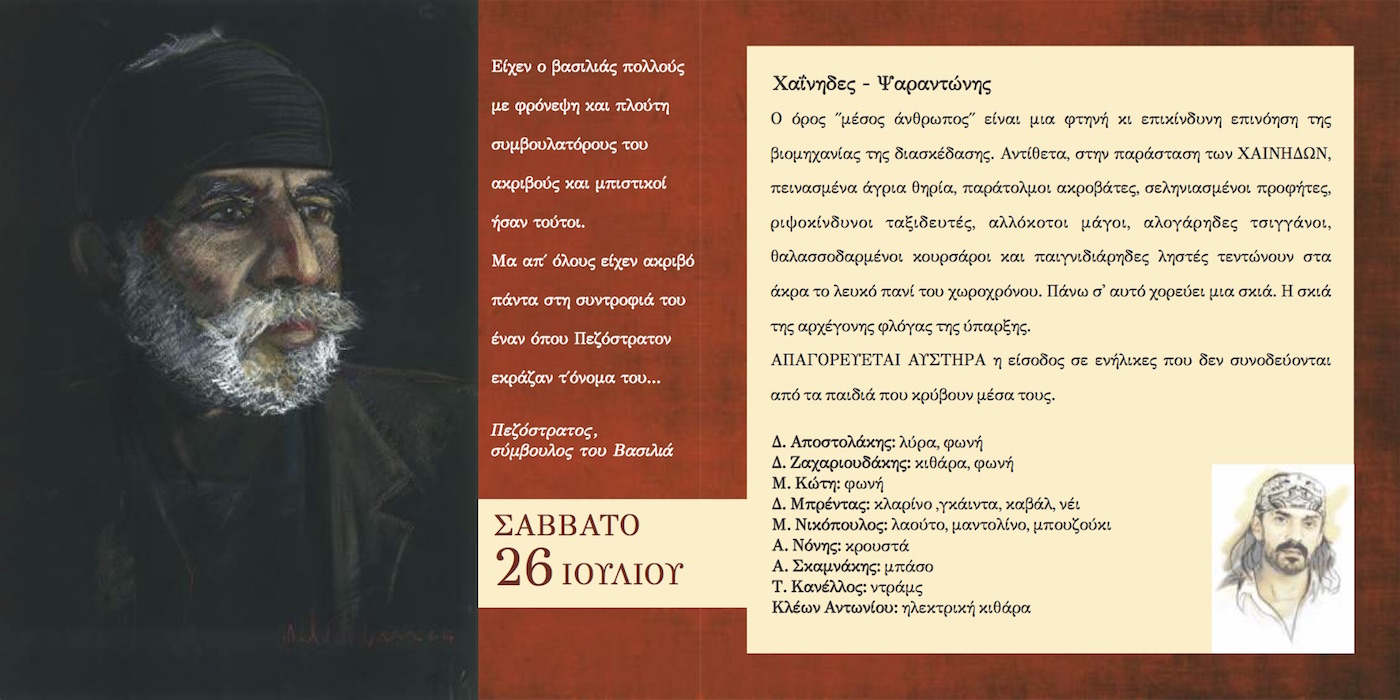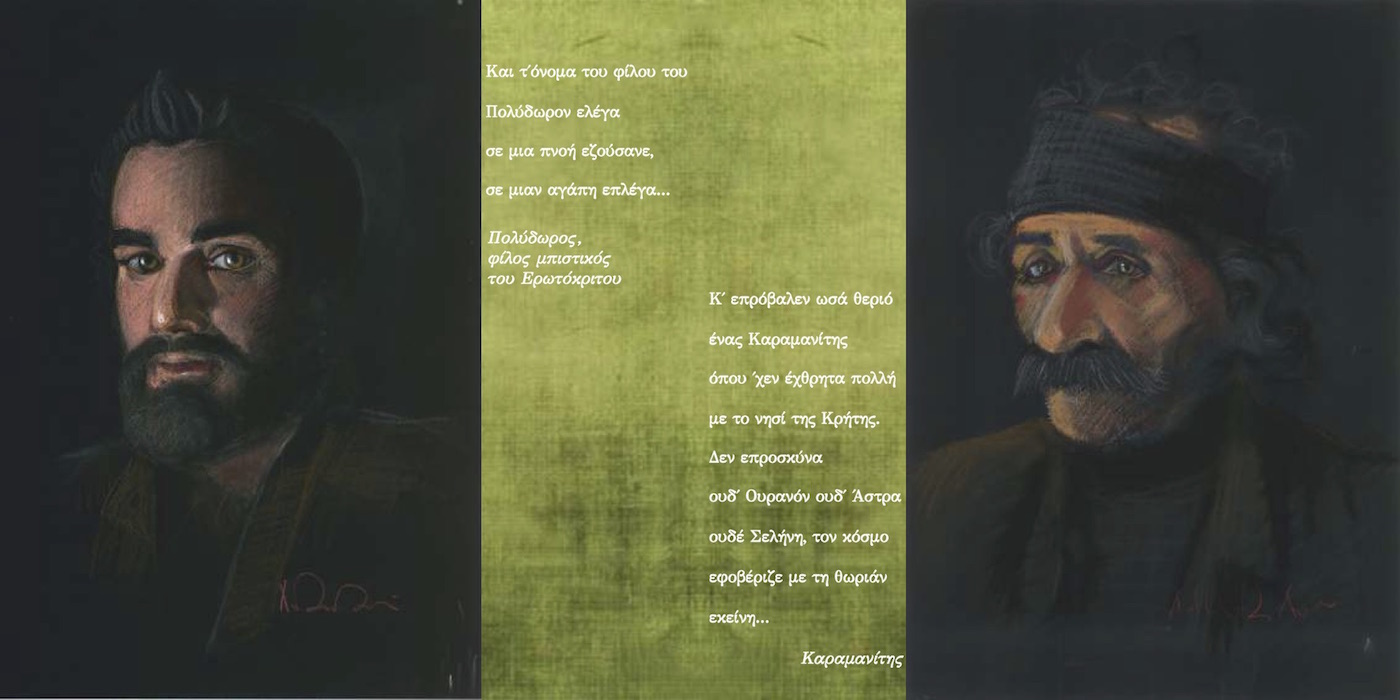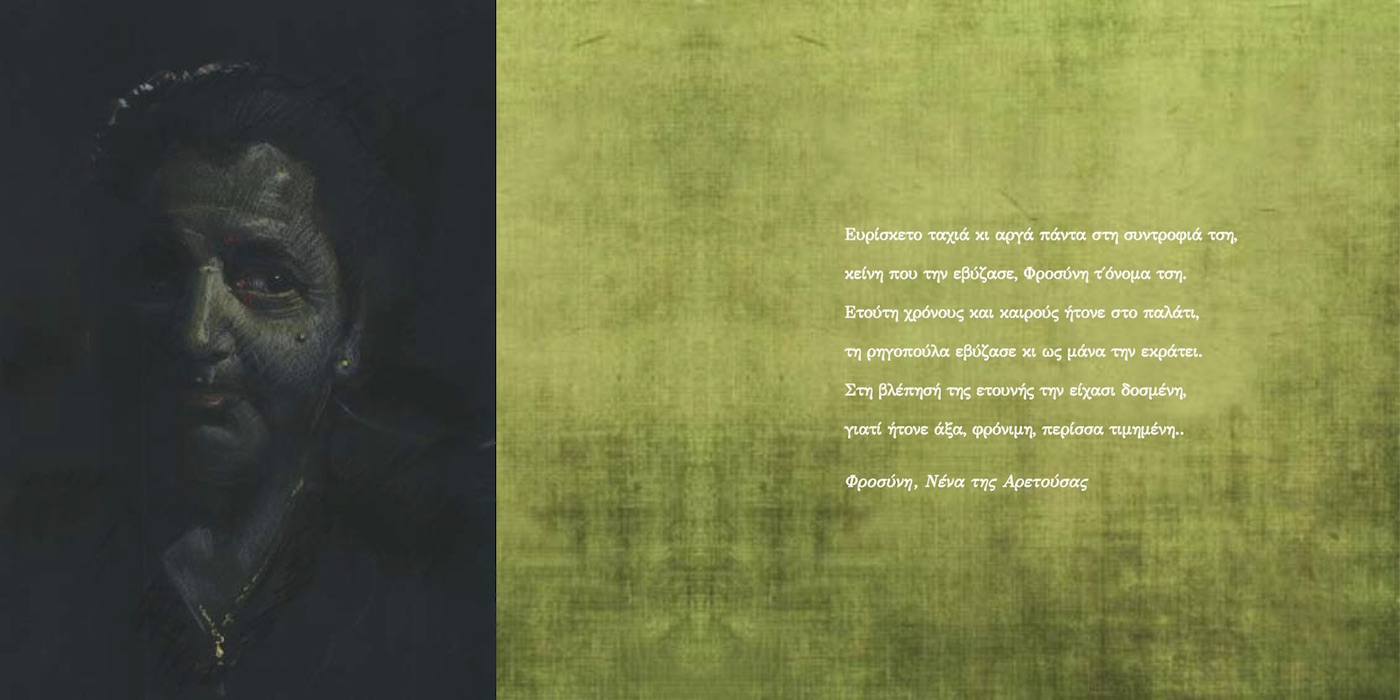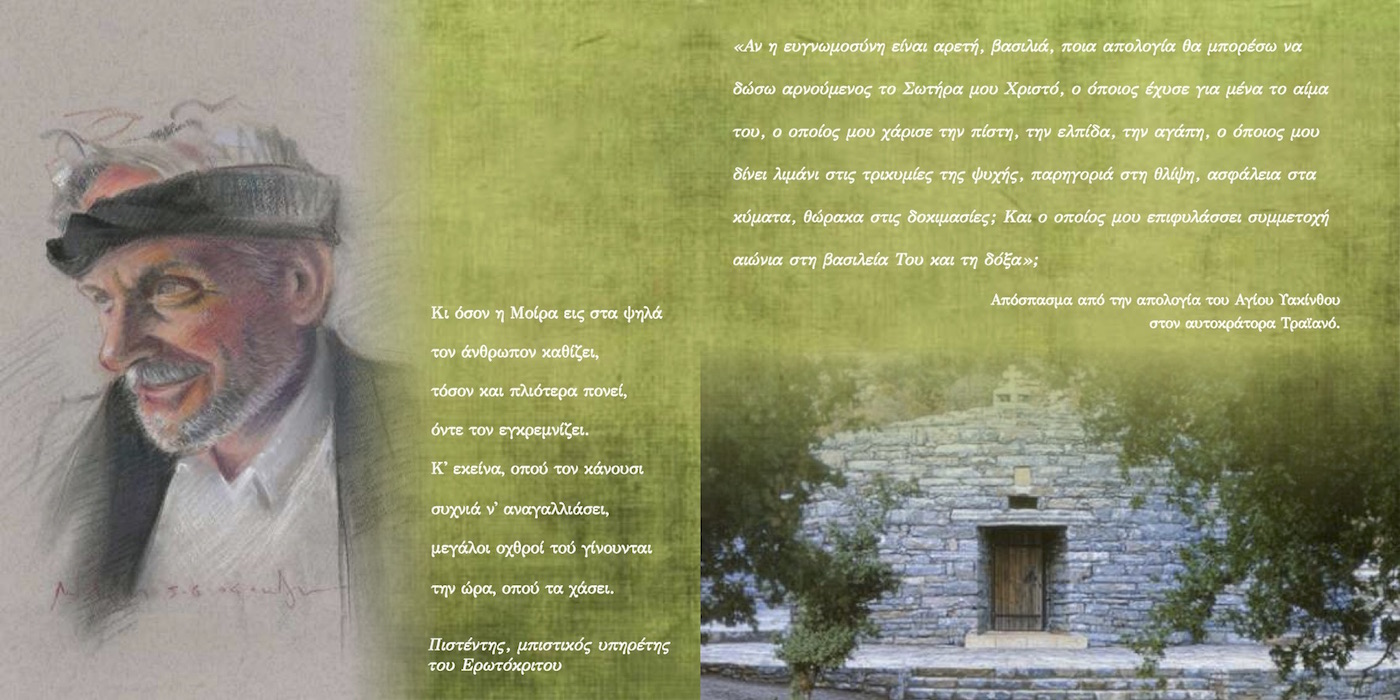 2014 was the year of El Greco, the great Cretan Renaissance painter (Spain - Greece). But Yakinthia, honored the memory of another great Renaissance representative, Vitsentzos Cornaros with Erotokritos, who died in 1614 - same year with El Greco.

For the seventeenth year and for two days, on Friday 25 and Saturday, July 26, Yakinthia conversed with arts and literature and produced culture, at 1260 altitude of Saint Yakinthos, in Anogeia.

A modern treatment of the great poem, which for 400 years, shines in the sky of Crete ...
Friday 25 July 2014

Stavros Theodorakis spoke about Erotokritos.
Loudovikos of Anogeia and Nikos Xydakis presented two paths of Erotokritos.
Christos Tzifakis in a unique Flamenco - Jazz trio.
Cretan quartet of Stelios Petrakis with Thanasis Mavrokostas.


Saturday 26 July 2014
Tasoula Markomihelaki, Ass. Professor of Aristotle University of Thessaloniki, gave a lecture on: «Aretousa: a wounded of love, a sick of passion.
Hainides and "Ki omos kinite" group, along with Psarantonis presented a part of the musical show "Erotokritos" that was performed on Herodeion on 30 of June.

Paintings Exhibition of Loudovikos of Anogeia on "Heroes (Characters) of Erotokritos" with contemporary persons.