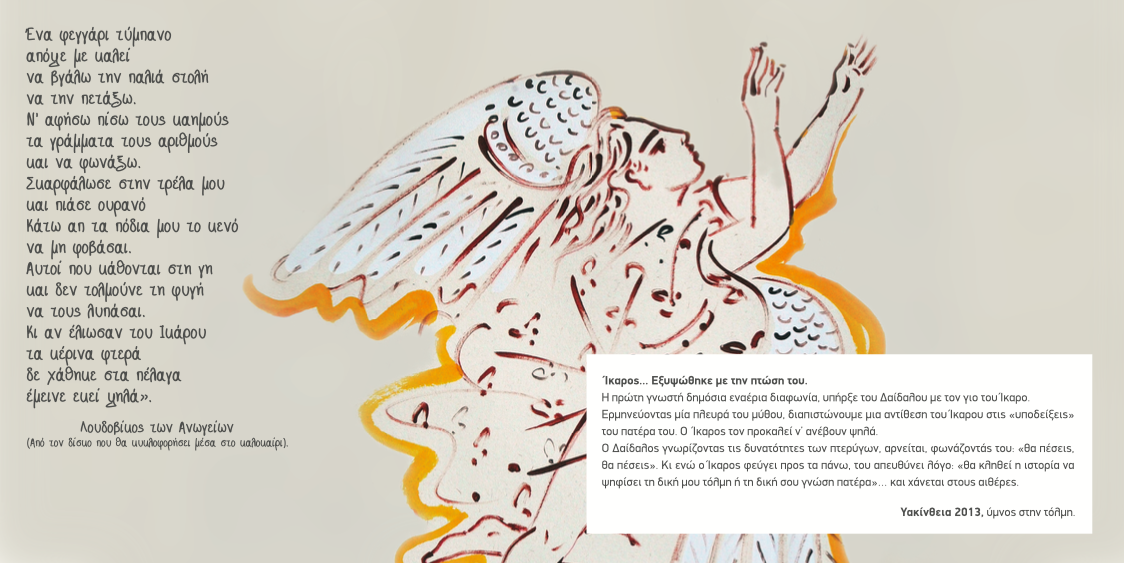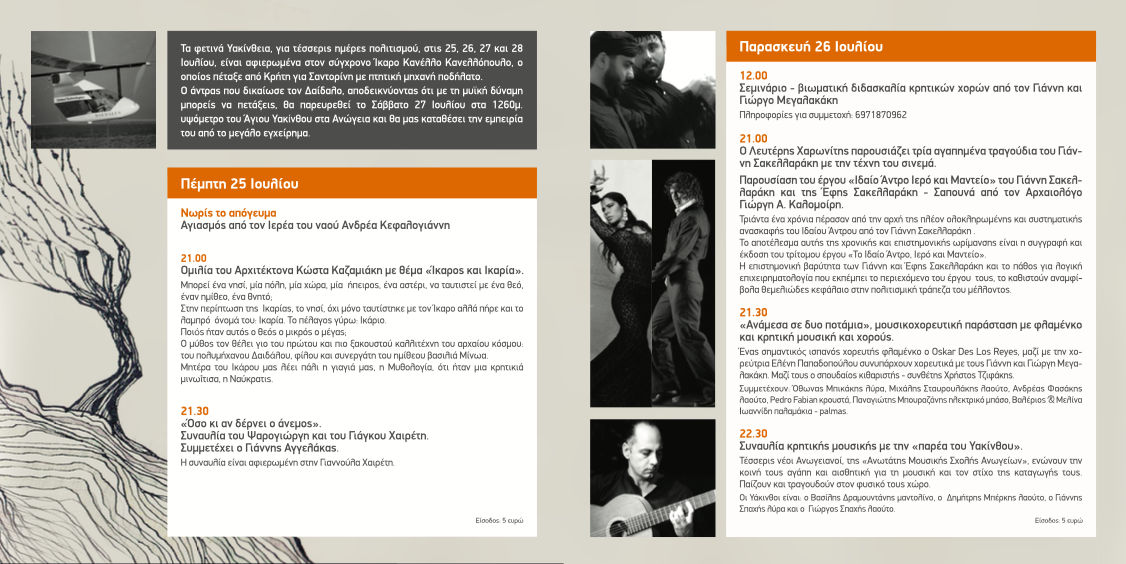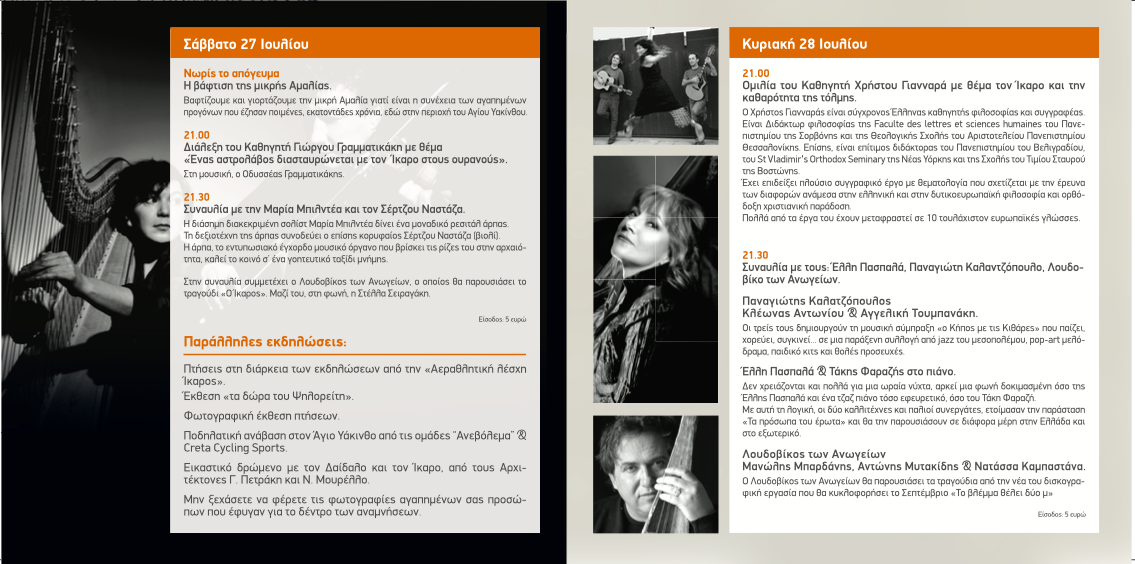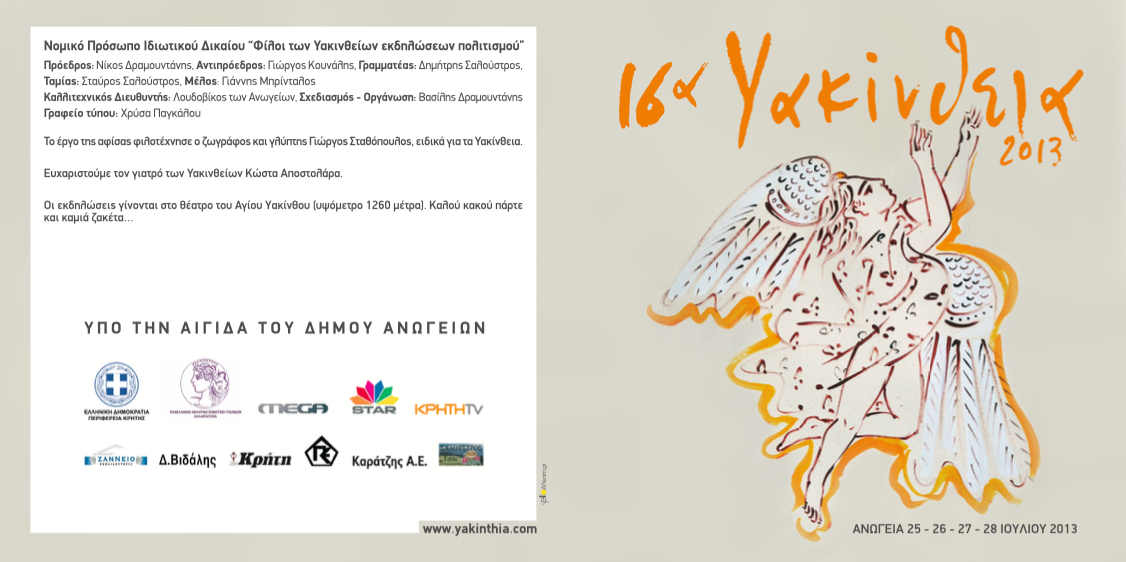 Icarus

A moon tonight, like a drum, calls me to take off the old outfit and throw it, to leave behind sorrows, letters, numbers and shout: Climb to my madness and grab the sky

do not be afraid of the gap under my feet

Feel sad for those who stay on the ground and do not dare to escape and if Icarus wax wings melted, he was not lost in open seas, he remained in the sky.

Loudovikos of Anogeia (Song for Icarus - Interpretation in English)


Yakinthia 2013, for four days of culture, 25, 26, 27 and July 28, was dedicated to modern Icarus Kanellos Kanellopoulos, who flew from Crete to Santorini with flying bike engine. The man has vindicated Daedalus, showing that muscle strength can fly. On Saturday 27th of July attended Yakinthia at 1260. altitude of Saint Yakinthos and narrated his experience of the big project.

Icarus ... exalted by his fall. The first known aerial public disagreement was of Daedalus and his son Icarus. Interpreting one side of the myth, we find an antithesis of Icarus to "suggestions" of his father. Icarus causes him to climb up. Daedalus knowing the capabilities of the wings, denies and shouts: "You will fall, you will fall." While Icarus goes upwards, says to him: "History will be asked to vote for my own boldness or your own father's knowledge" ... and disappears in the skies..


Icarian Sea. Ikaria Island. Ikaron faculties. HISTORY chose BOLDNESS ...