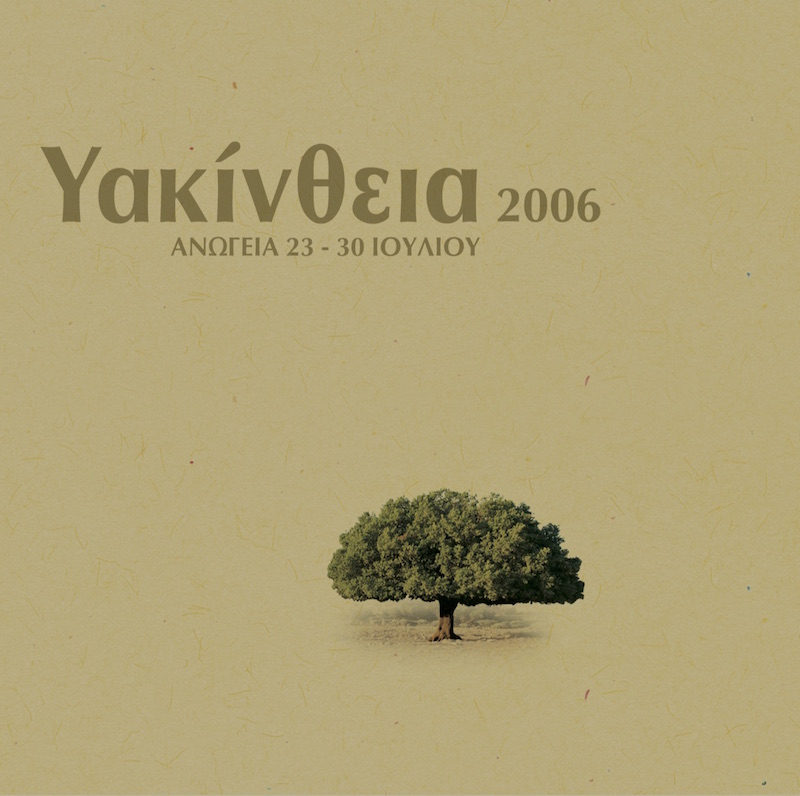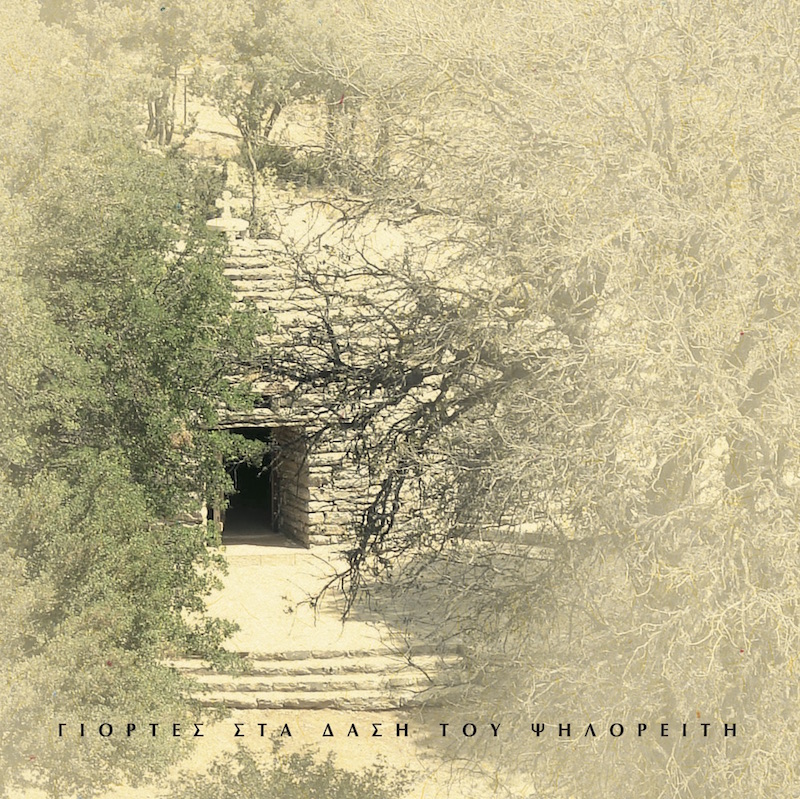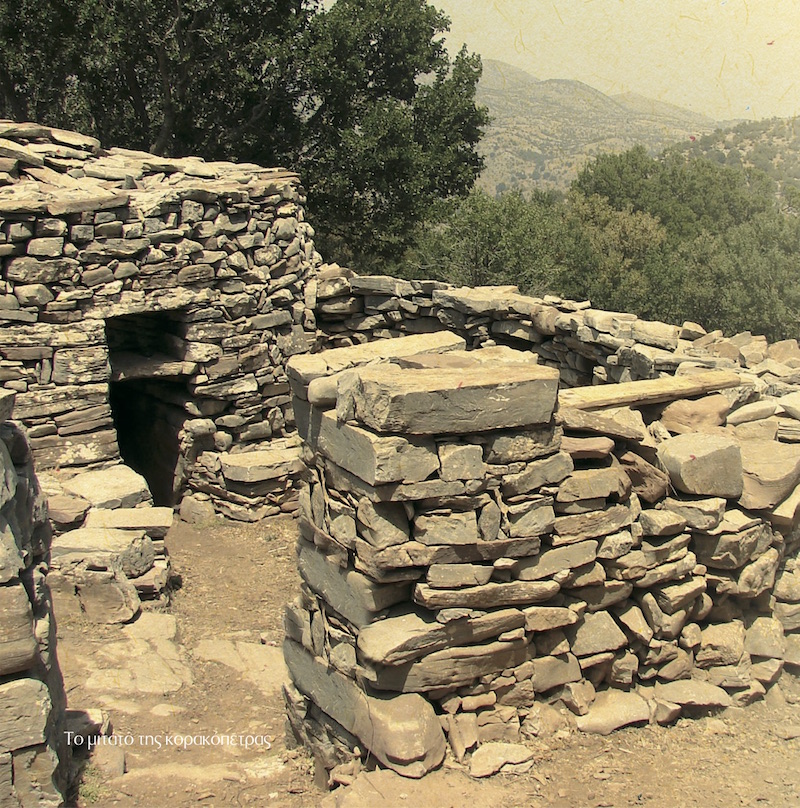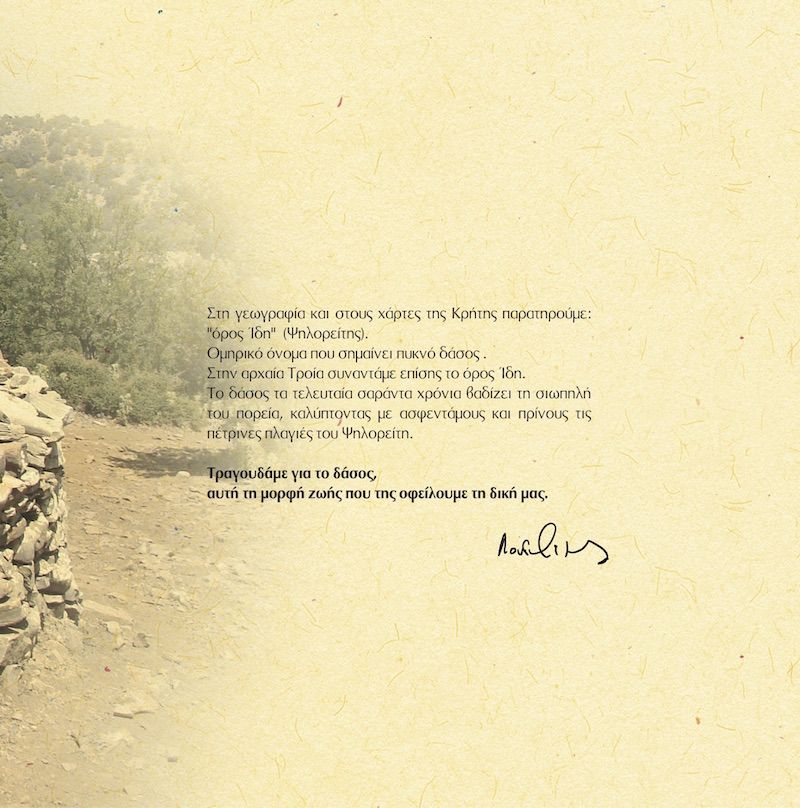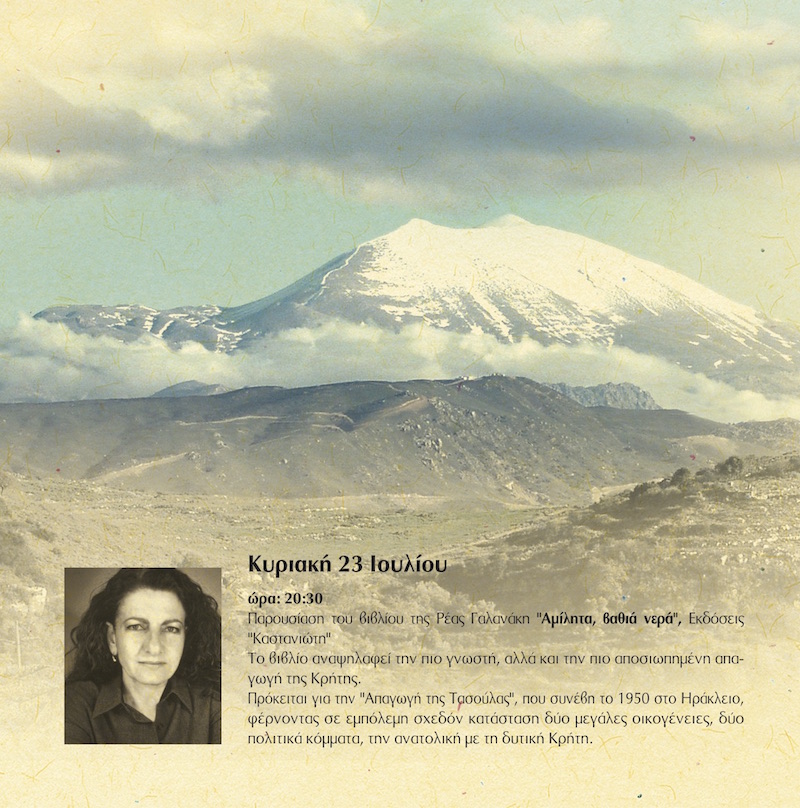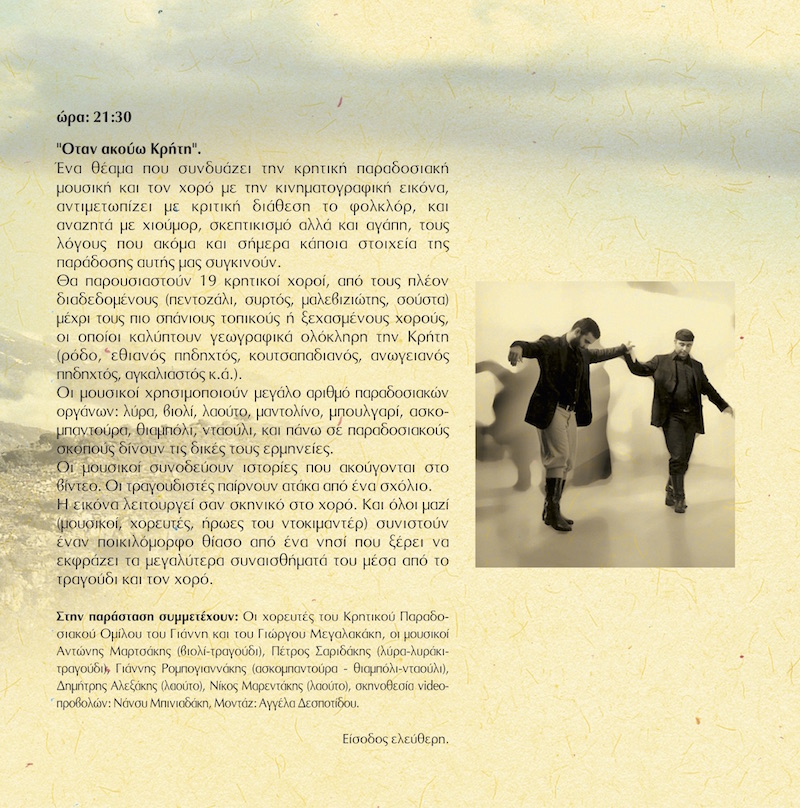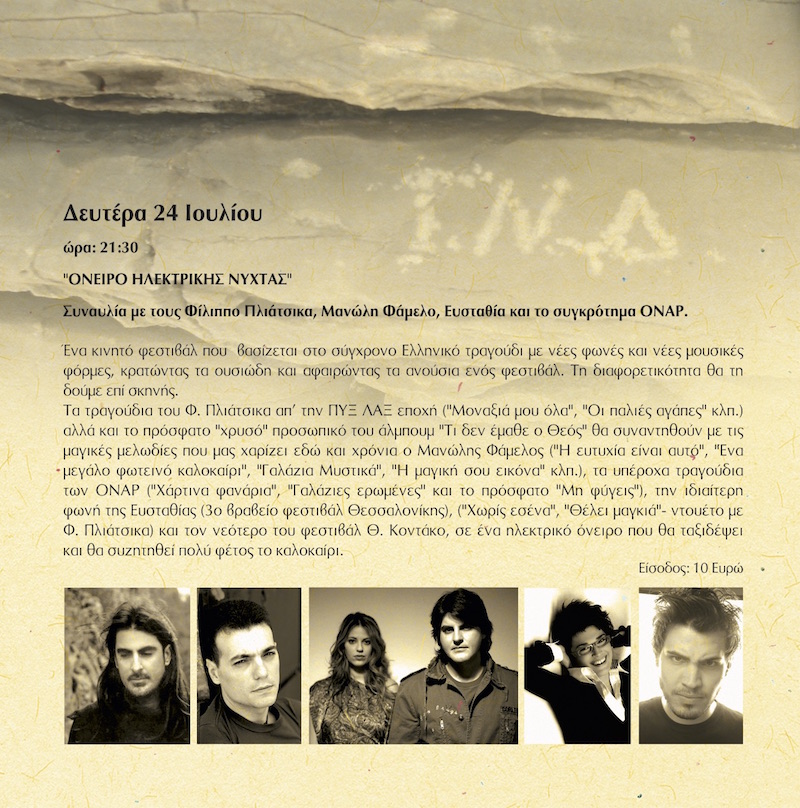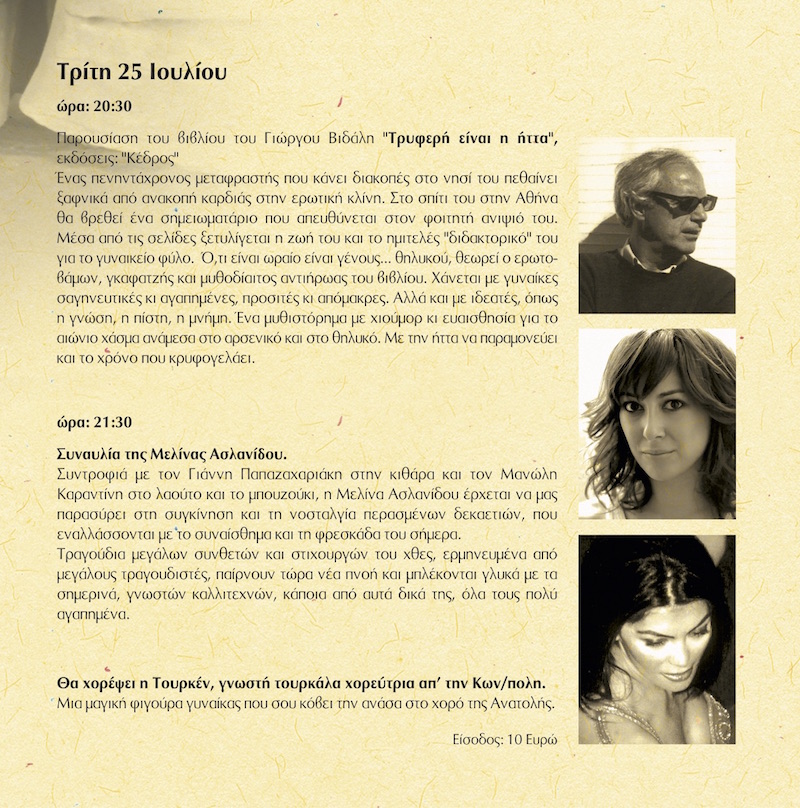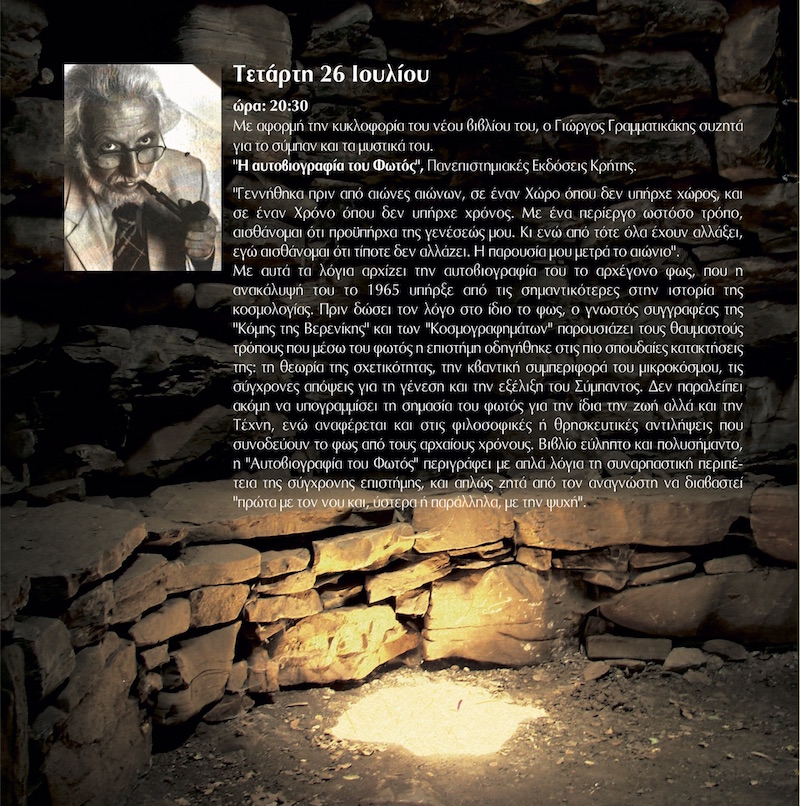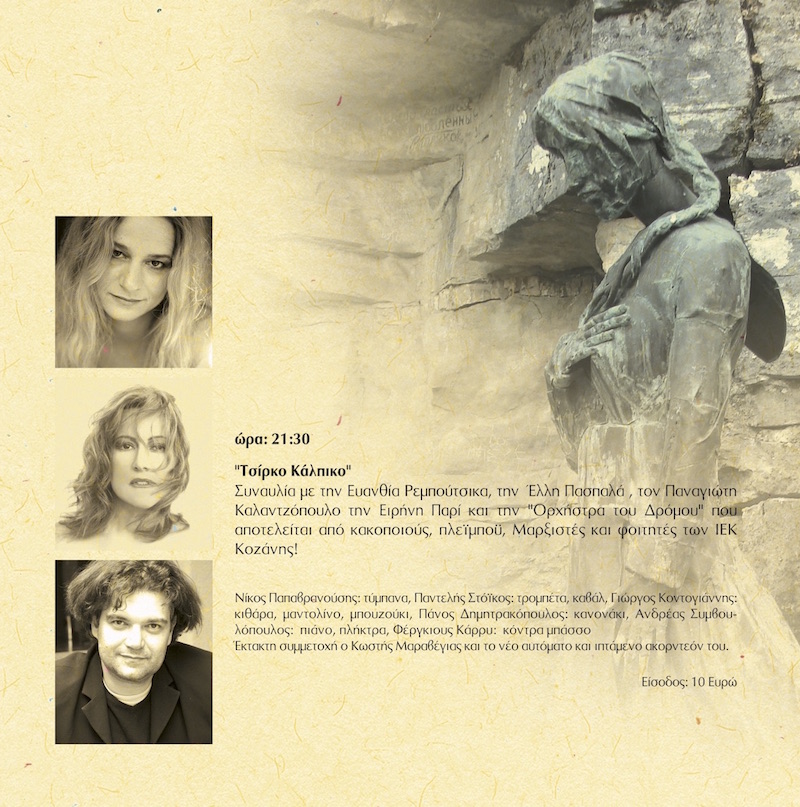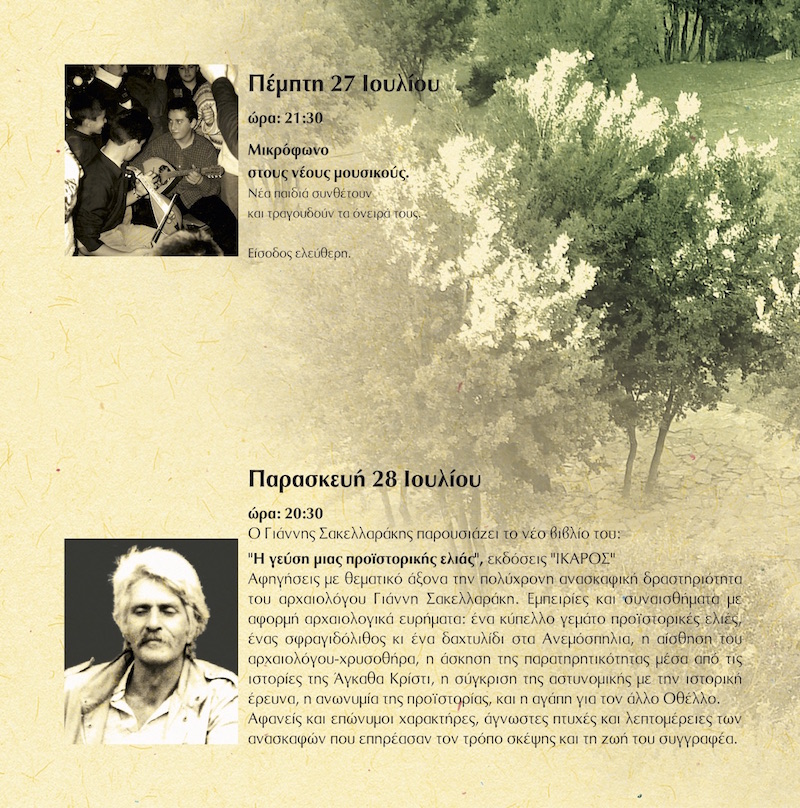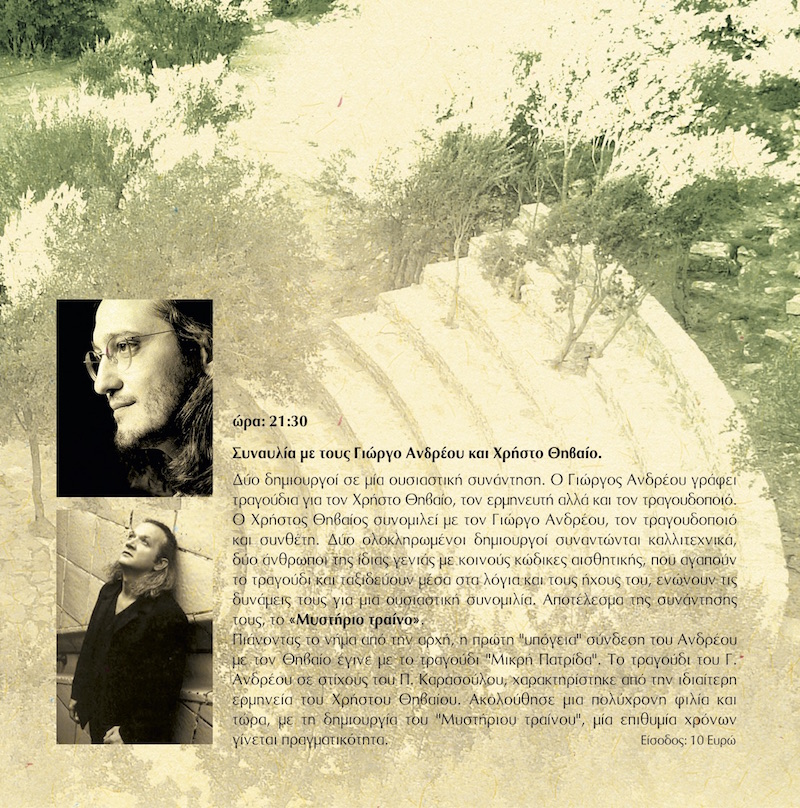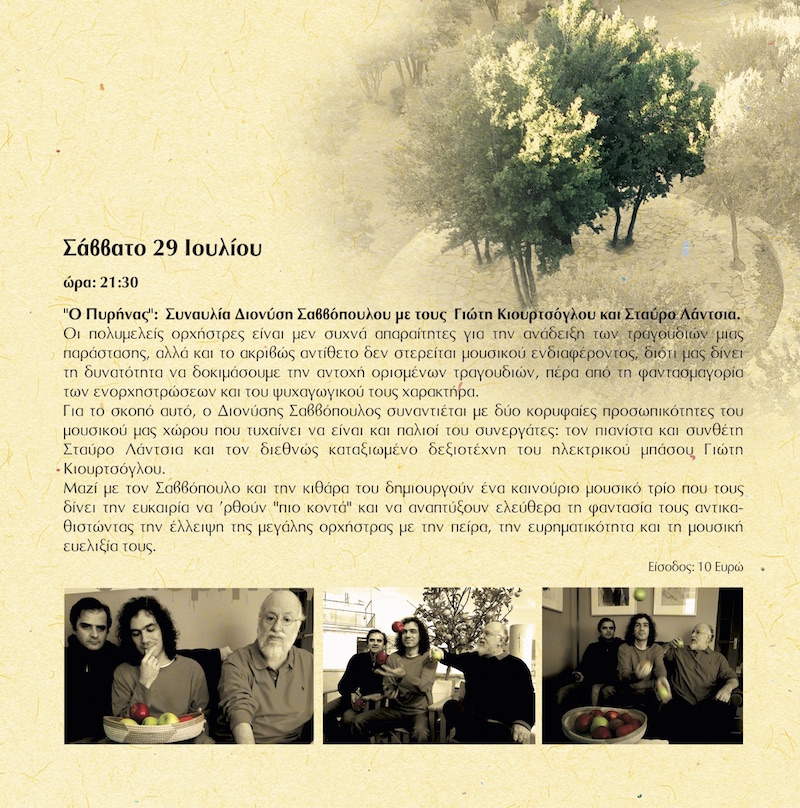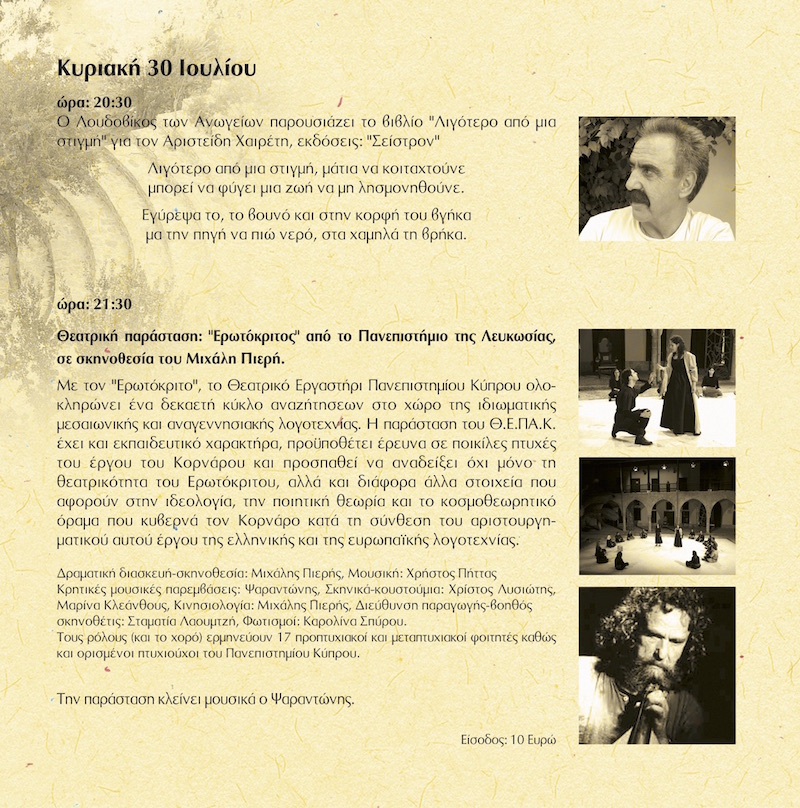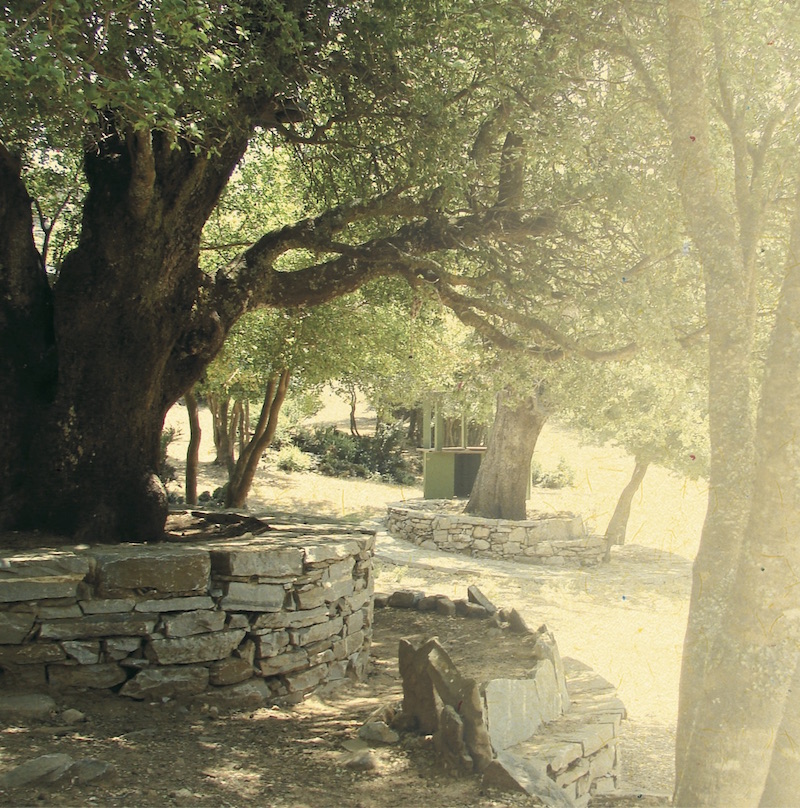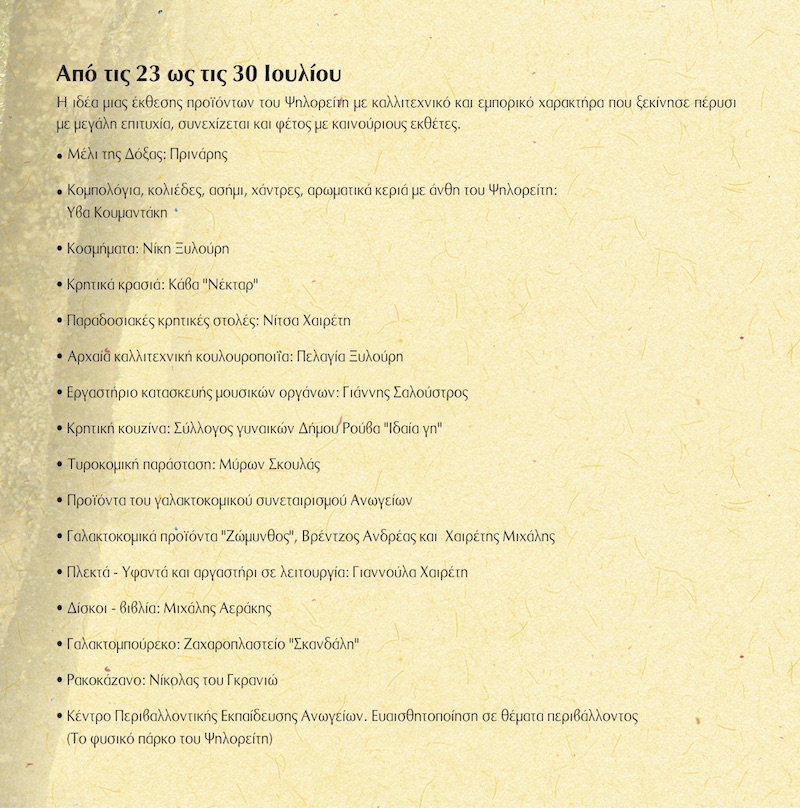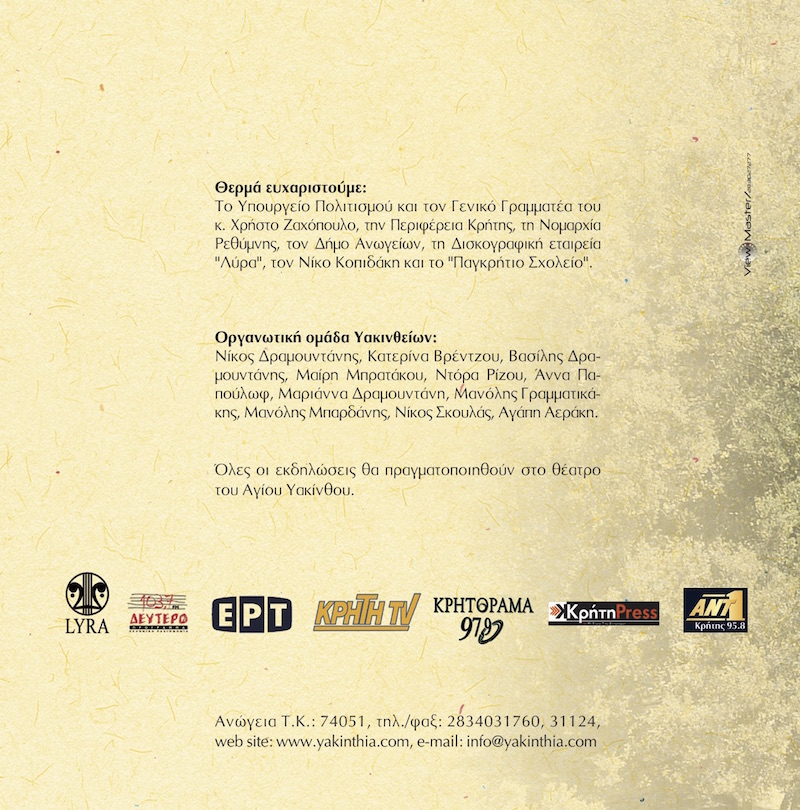 For the 9th consecutive year "YAKINTHIA" with vision, loyalty and respect, continue to produce culture.
In geography and maps of Crete we notice: "Mount Ida" (Ida). Homeric name meaning dense forest. In ancient Troy we also meet Mount Ida.
Psiloritis seemed like a stone forest, for centuries. Now, in the cracks of the rocks, nature rolled up its sleeves and began to thicken the ranks of trees. The thousand year old oaks and young Asfentamos began to cover up our sky. The bells of sheeps, the delicate goats, the pigeons in the caves, the "sigardelia", the "arfichtaloi", the queen partridge, the traveled tops that our shepherds have gently stepped on, the silent "Mitata" full of memories, all are jewelry to the chest of Psiloritis.
Trees traveling, trees that do not dream, that host the moon in their branches, are here to remind us that we are not the center of the world but an equal part of creation. Sing the forest, this form of life that we owe our breath.
Events calendar b>

Sunday, July 23
20'30 h: Presentation of Rea Galanaki book "Deep waters speechless."
Time 21'30 "When I hear Crete". A theme that combines traditional Cretan music with dance and the visual image. The Unknown dances of Crete from the John & George Megalakakis (20 / membered dance group).

Monday, July 24
21'30 h: Concert with Philippos Pliatsikas, Manolis Famellos, Efstathia and ONAR band.

Tuesday July 25
20'30 h: Presentation of Giorgos Vidalis book "Tender is defeated."
21'30 h: Concert of Melina Aslanidou with Yannis Papazachariakis and Manolis Karantinis. Followed by a turkish dance from "Tourken" well known tourkish dancer from Istanbul.

Wednesday, July 26
20'30 h: Presentation of Giorgos Grammatikakis book, former rector of the University of Crete. "The light autobiography"
21'30 h: Concert with Evanthia Reboutsika, Panagiotis Kalatzopoulos and Elli Paspala.

Thursday, July 27
21'30: Microphone for young musicians of Anogeia.

Friday, July 28
20'30 h: Presentation of John Sakelarakis book "The taste of a prehistoric olive".
21'30 h: Concert with Giorgos Andreou and Christos Thivaios.

Saturday, July 29
21'30 h: Concert with Dionysis Savvopoulos Gioti Kiourtsoglou and Stavros Lantsias.

Sunday, July 30
Time 20'30: Loudovikos presented the book of Aristides Chairetis "Less than a moment."
21'30: Theatrical performance: "EROTOKRITOS" from the University of Nicosia, directed by Michalis Pieris. Thereafter a concert with Psarantonis.

Parallel activities b> - From 22 to July 30 at the site of St. Hyacinth, the exhibition "The Psiloritis" gifts. - Guided visits to the forest. "Vroulidia"